briefs
2015-11-12
The book no one would publish ...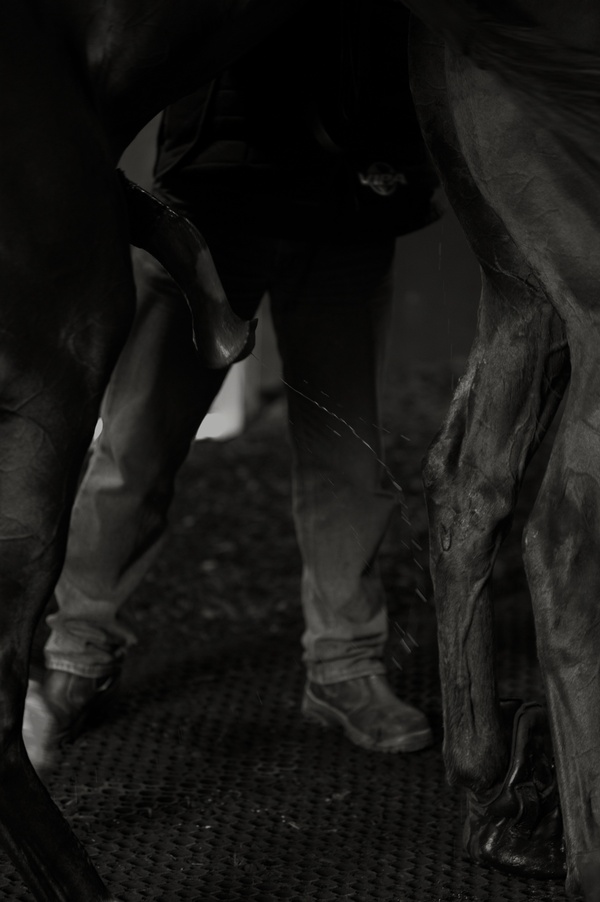 archive
... 'Body of Work' launches with others today, at Le Bal, Paris, Thursday 12 November, 14-19h, and tomorrow, aboard Polycopies, Café Lehmitz Photobooks table, Friday 13, 14:30h.
---
'Body of Work' was proposed, from late-2014, to over a dozen dissenting publishers in Europe and the US. Of the handful who responded, one, an Italian photo and art book publisher, said: "your work is too strong for .........., we cannot do it". It has turned out to be the book no one would publish.
After that note, a New Zealand art collector bought a complete 38-image exhibition series of 'Body of Work', on the proviso that the funds be used, not to pay off credit card debt or mortgage in that normal way of photographers, but to print a well-crafted book of the work, as previously in Europe with 'I Must Behave' and 'Stopover'.
In return, he would frame and crate the series, and have it available for exhibition. The deal was sealed over a sizeable lunch and Garage Project craft beer.
The last piece of the funding jigsaw slid into place at the end of this July, a modest but crucial grant from Creative New Zealand. Full steam ahead.
'Body of Work' was printed mid-September 2015, at Optimal Media in Germany, and is to be published and shipped November 2015 by Vapour Momenta Books, the pocket-sized publishing arm of Bruce Connew and Catherine Griffiths.
... an excerpt from the afterword:
"In the first instance, 'Body of Work' is about the orchestrated process of horse breeding. But, as I wriggled through the months of scrutiny, amidst the rawness of procreation, I became aware of a common anomaly in the mares being served. I came to recognise, in one mare after another, an anthropomorphic capacity to reflect. Through mournful eyes, they would make known an understanding of their peculiar predicament."
BRUCE CONNEW / 08.2015