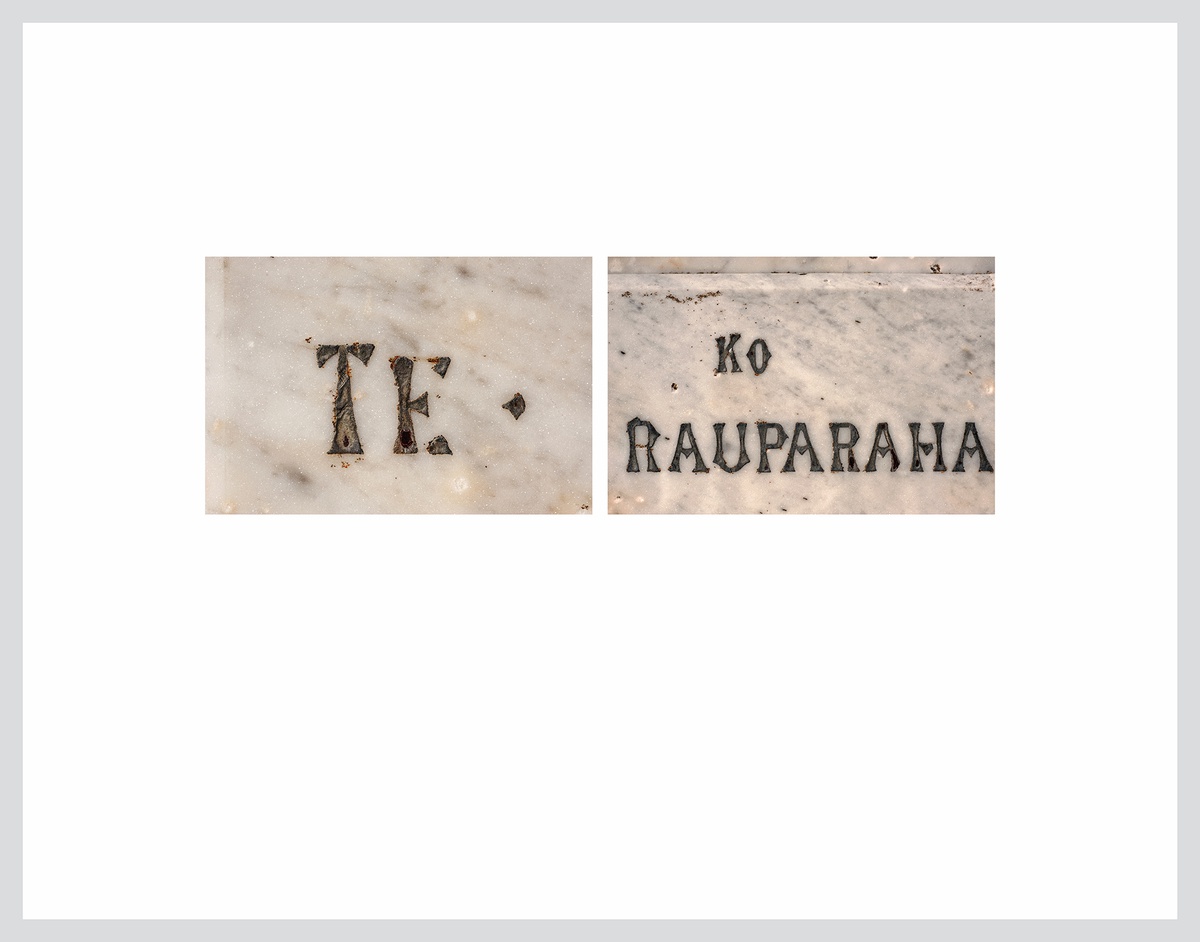 ... texts and parts of texts
Two image works from 'A Vocabulary, a vocabulary of colonisation, British colonisation of Aotearoa New Zealand, texts and parts of texts from the memorials and some gravestones from a reprehensible war.
Both works are in the artist book and exhibition, with Rangihīroa Panoho's mōteatea and kōrero.
The book is almost out of print and the exhibition is at Toi Tauranga Tauranga Art Gallery until 23 January 2022, which means we in Tāmaki Makaurau will get to see it once Tāmaki borders open mid-December with hesitation behind the exodus, double-vaccinated, vaccine passes, no symptoms, masks, sanatiser and respect.
BRUCE CONNEW / 12.2021