briefs
2017-05-29
Robert Frank, a revision??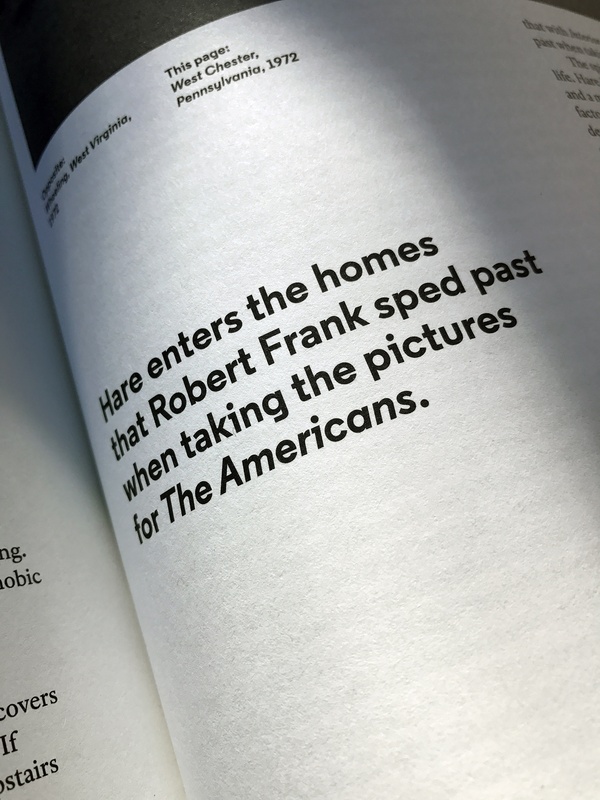 archive
aperture 226, Spring 2017
---
"Hare enters the homes that Robert Frank sped past when taking the pictures for The Americans." .. pull quote in aperture 226, Spring 2017 'Chauncey Hare's Protest', an engrossing story by Rebecca Bengal.
A revision of Robert Frank's The Americans??
I trawled back to the original context, acknowledged by Rebecca Bengal, Janet Malcolm's 1979 'Slouching Towards Bethlehem, Pa.', an essay on Evans, Frank, Lee and Hare in her fine collection Diana & Nikon, and figure it's intent is as equivocal there as it is here, except here it's highlighted.