briefs
2019-07-07
Sigourney Weaver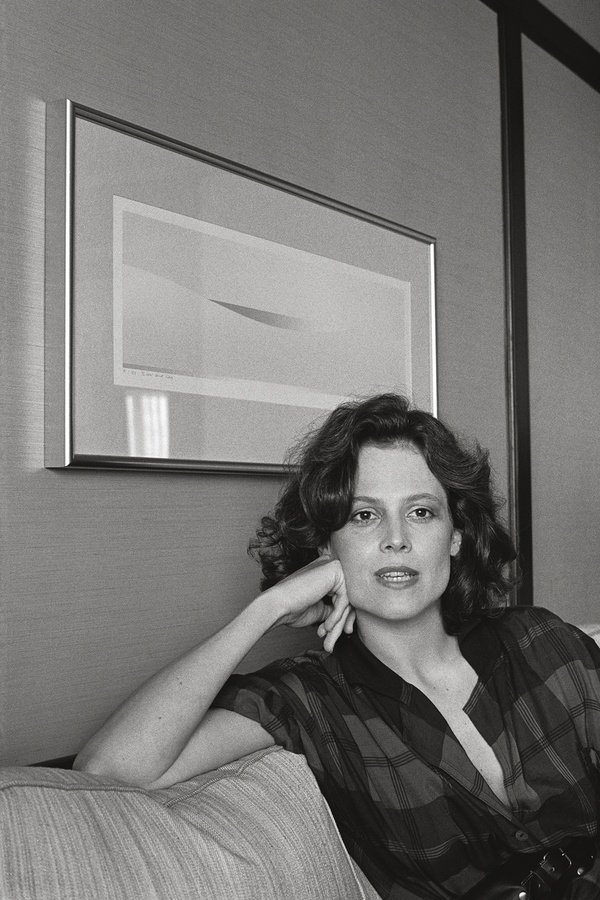 archive
Sigourney asked to photograph me
---
I photographed Sigourney Weaver for a magazine Tuesday, October 30, 1984, in the lounge of an Auckland hotel room, as she responded to an interviewer's questions, part of a promotion for the release of 'Ghostbusters' in Aotearoa New Zealand.
She gracefully accommodated my lack of requests, I was very subject-led, and, of course, apart from the generous SW herself, the photograph was anything but one giant leap for photography.
Later in the hour, the journalist left, and Sigourney and I moved to the hotel's unostentatious roof garden, where she asked to photograph me. In those days, I guarded my delicate soul, but acquiesced anyway, humbly laying my camera in her hands for a photograph she must have known she would never see.
I must admit, she didn't explore my modest presence, she took only one shot!